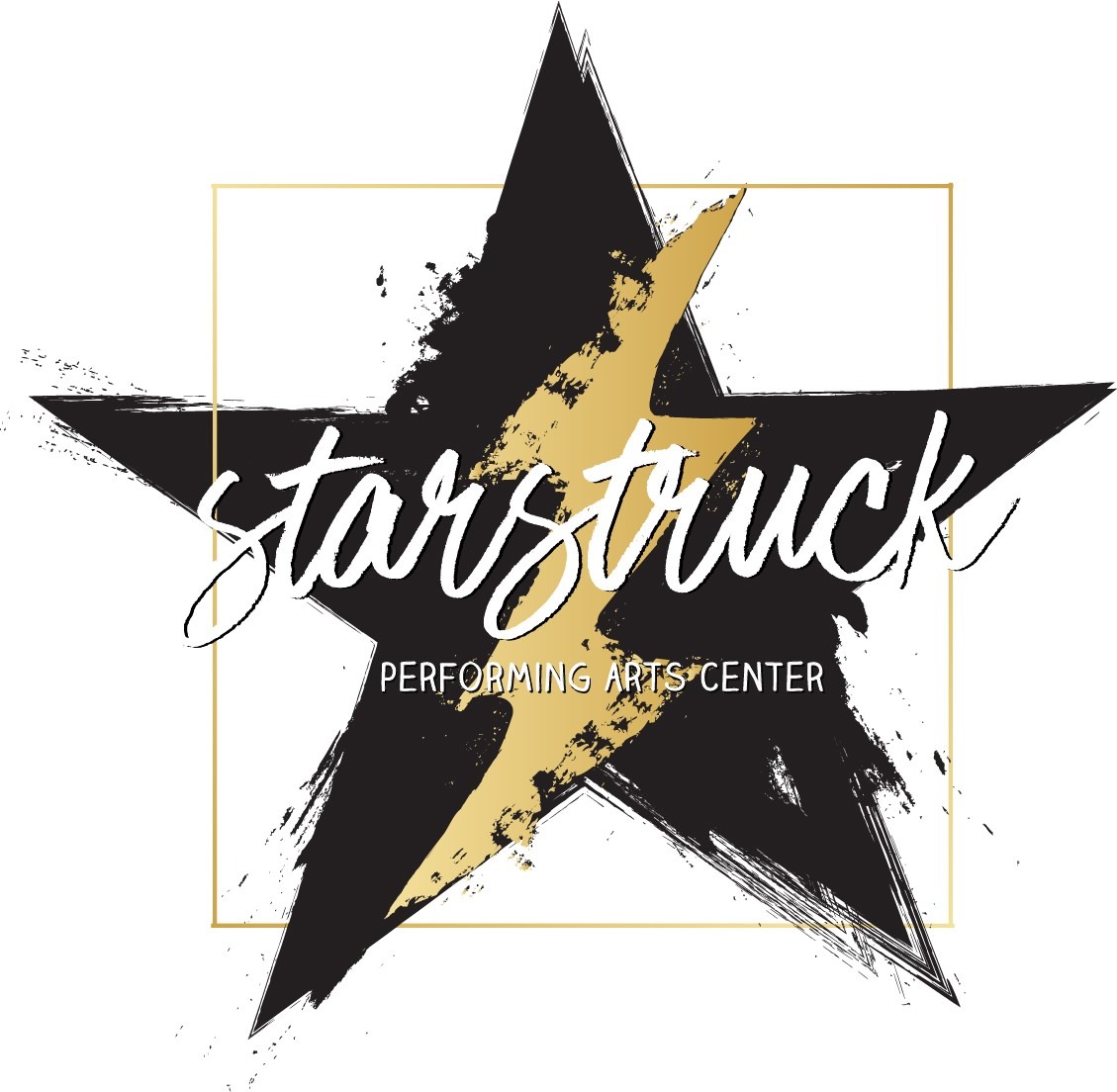 Starstruck Performing Arts Center
IT MATTERS WHERE

YOU DANCE
Join the Starstruck family to experience the best in dance education. Our expert staff of college educated, award winning teachers, have years of experience in education, performance, and the arts. Dancers of all ages and levels of experience are welcomed at Starstruck. We offer a large variety of classes for all levels of dance. Dancers from age 4 to 18 can experience the competition stage with as little as one hour of class per week. Auditions for our nationally recognized teams are in August.
Location
Starstruck Performing Arts Center​
11650 W 85th St Overland Park, KS 66214
Desk is Staffed 4:00pm - 9:00pm M-T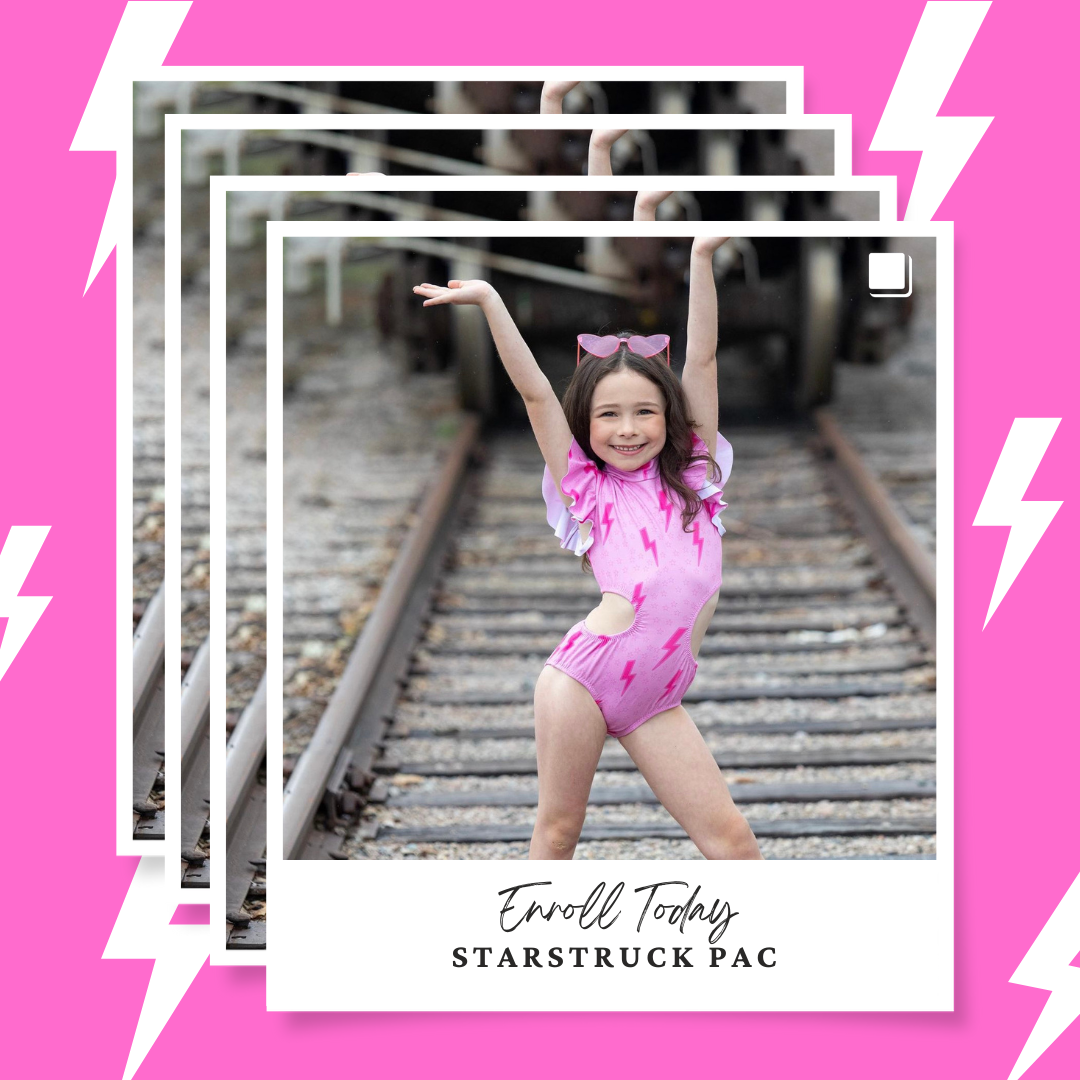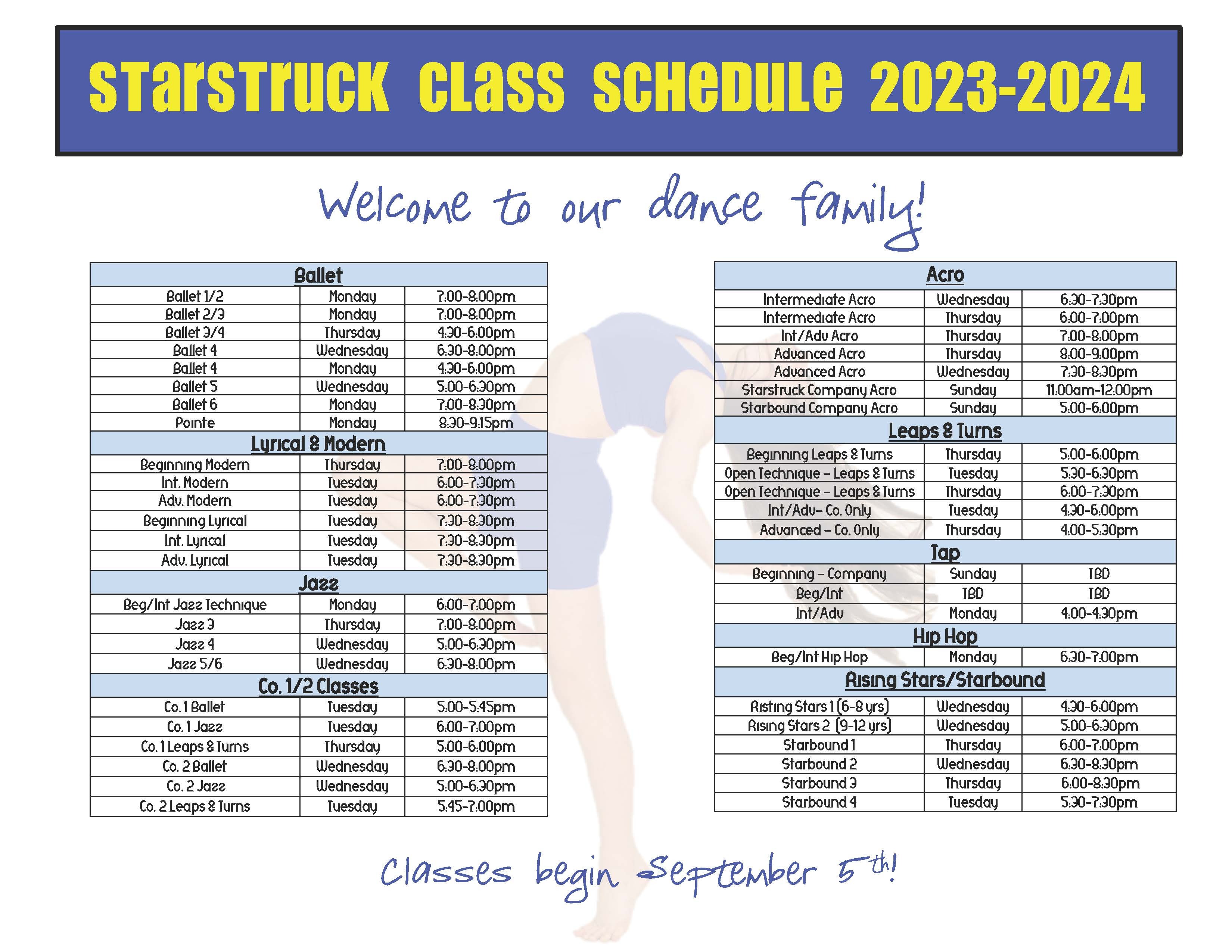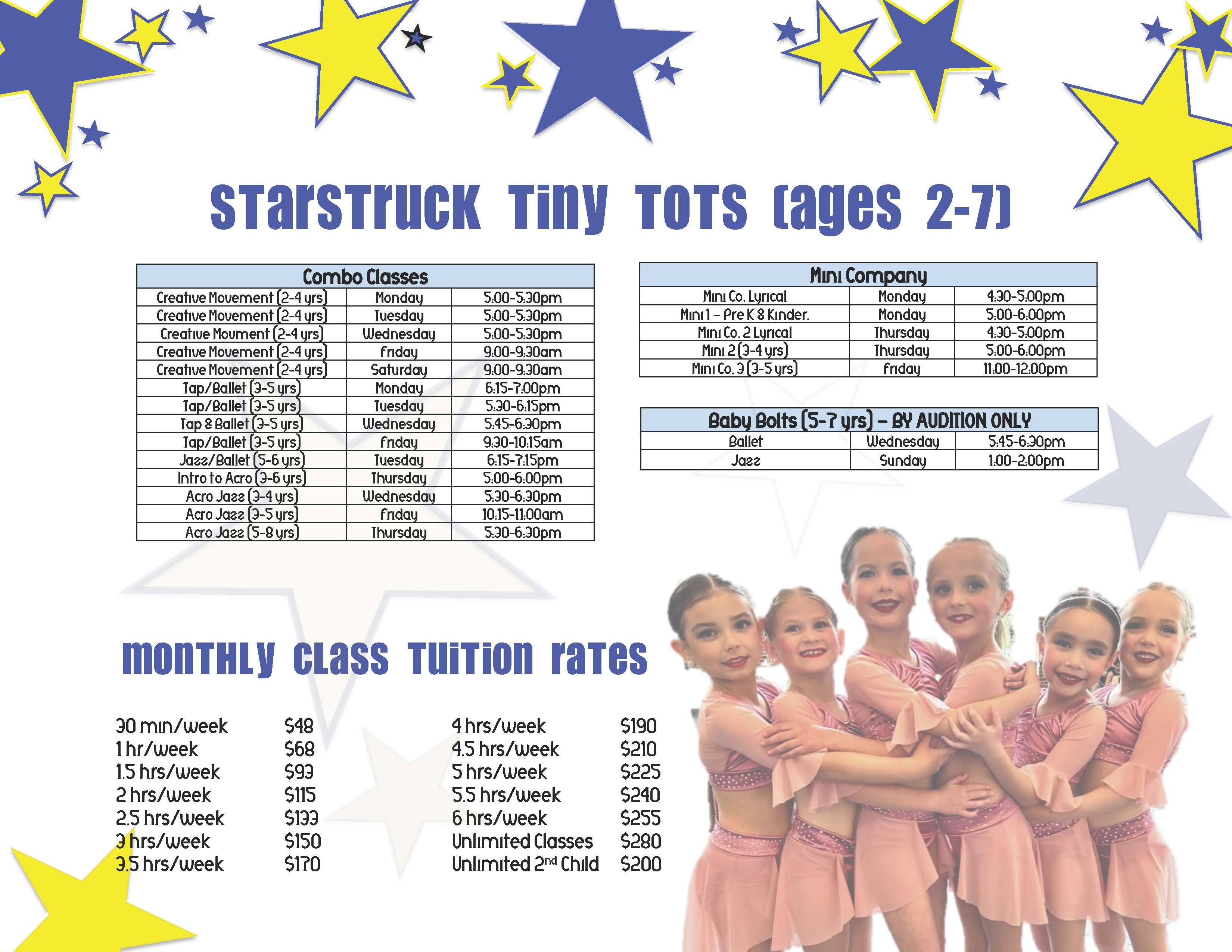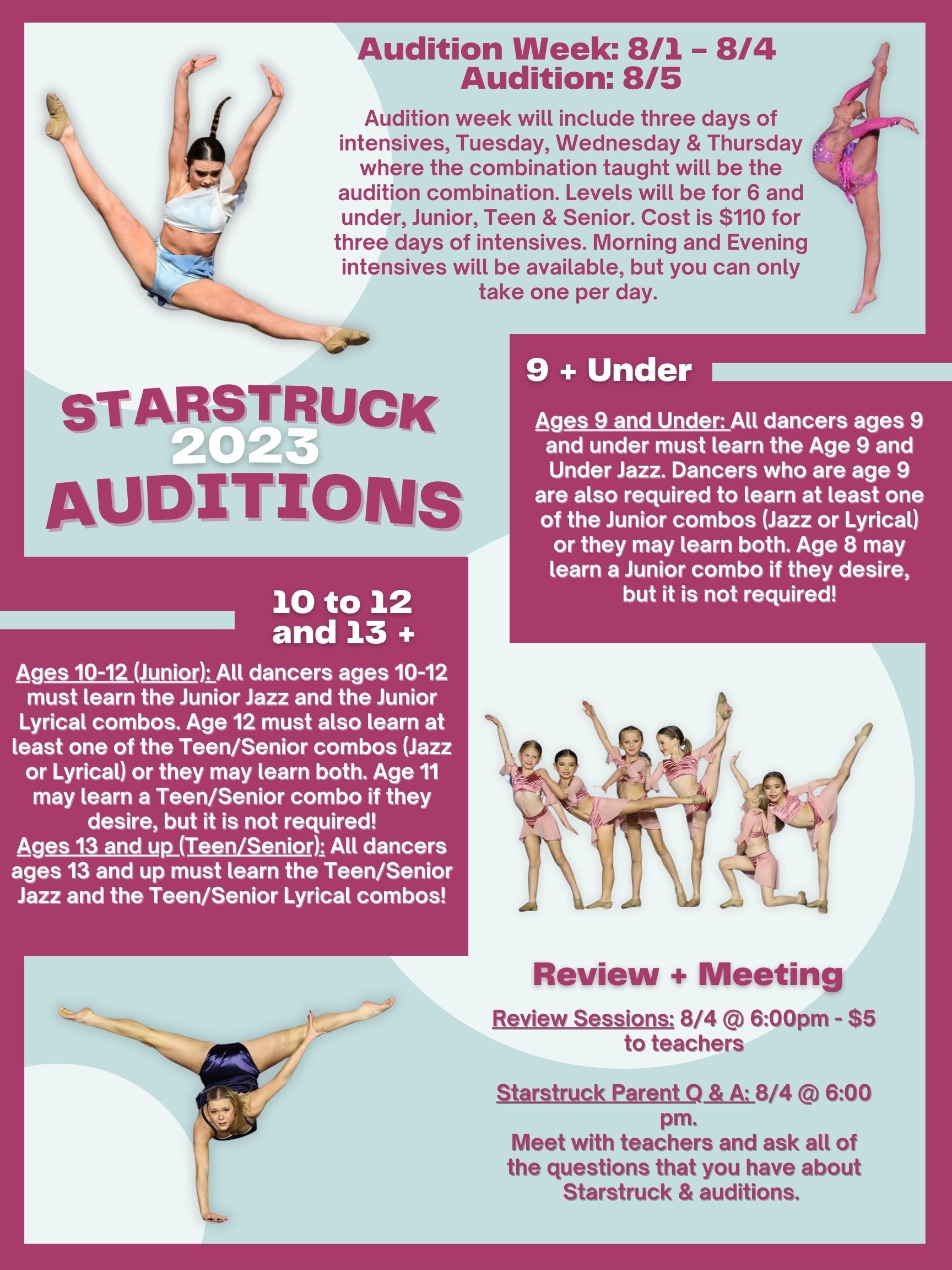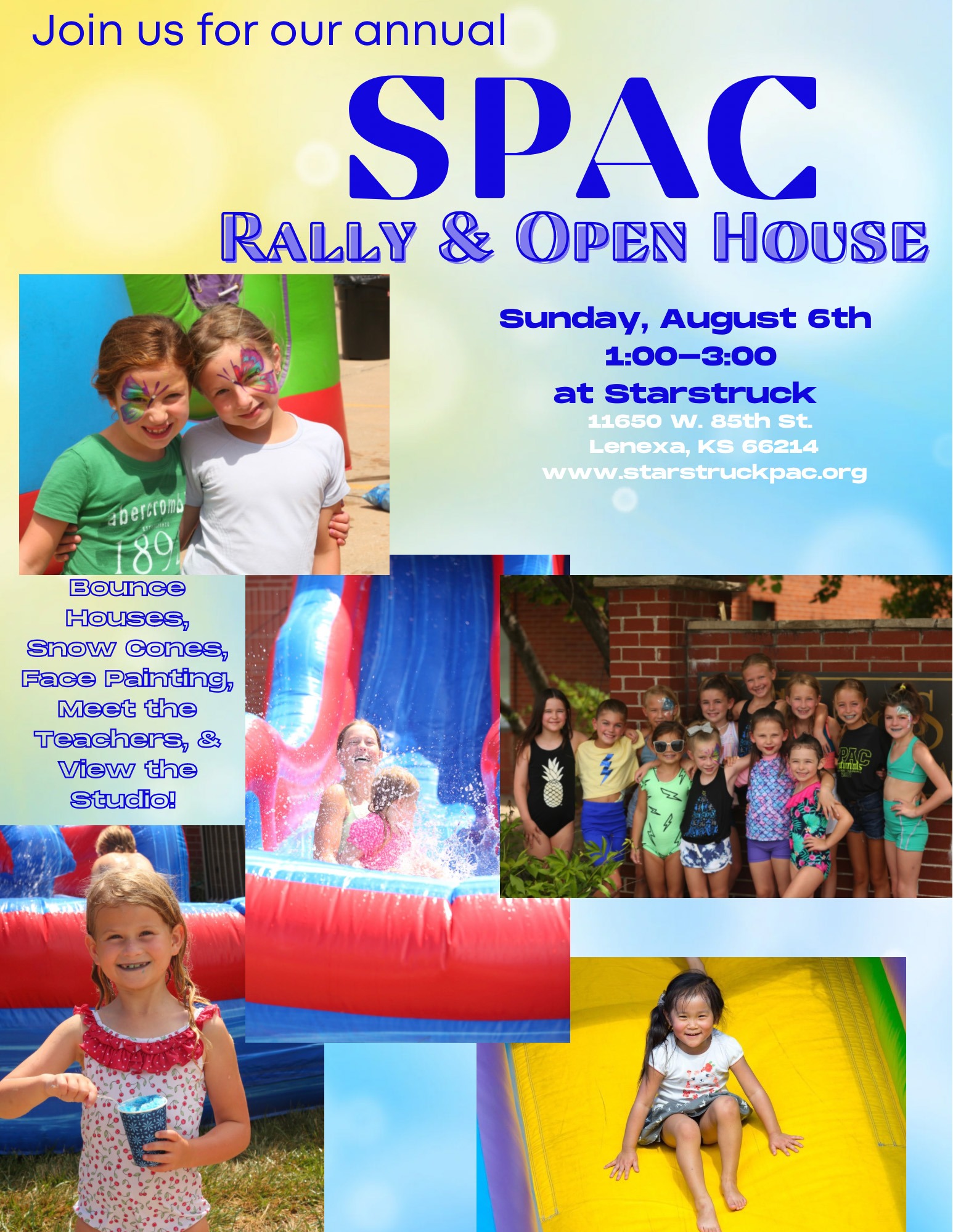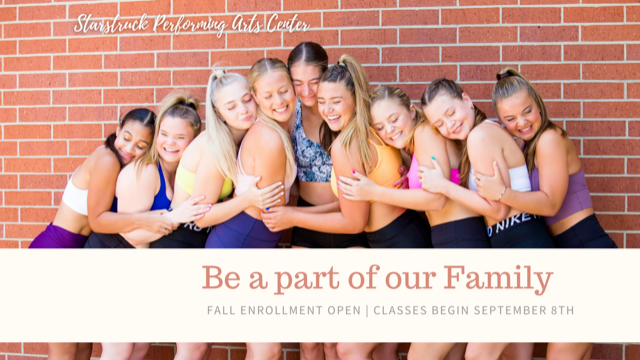 Not all studios are created equal. Starstruck Performing Arts Center is nationally recognized and award winning, with graduates accepted into some of the most prestigious dance programs in the country.

Tap and hold or right click and save-as on the schedule below!
For any additional information:

Email Us at: info@starstruckpac.org
STARBOUND AND OTHER PROGRAMS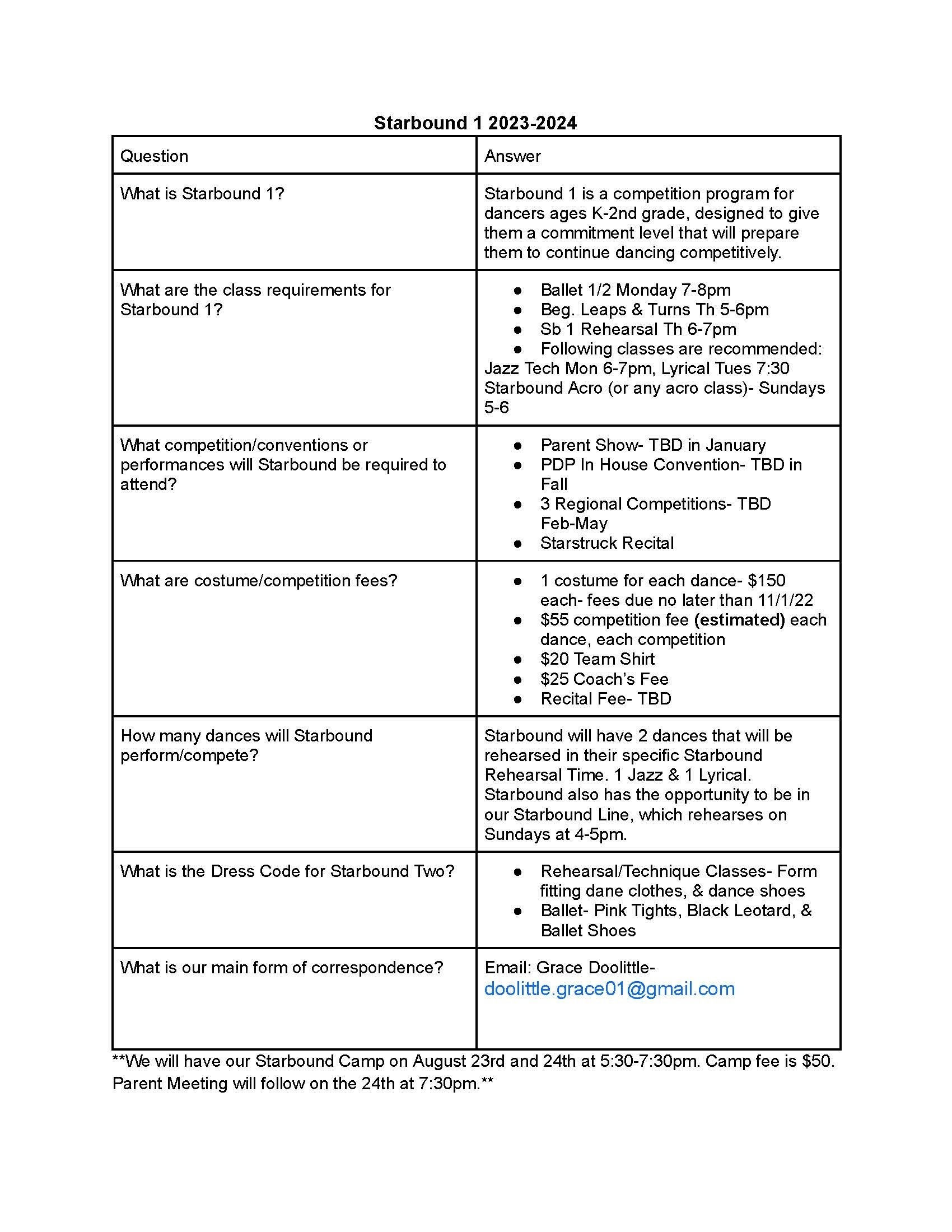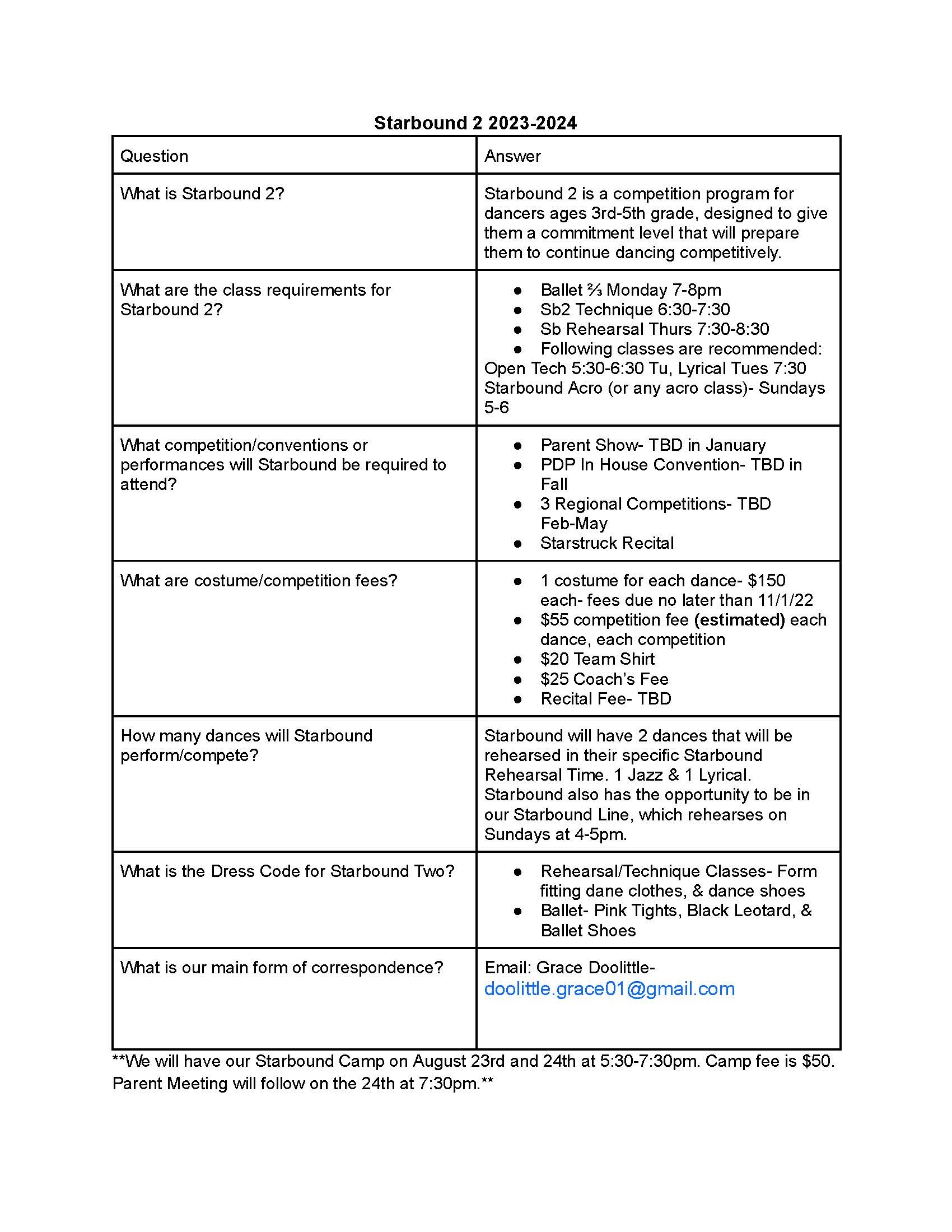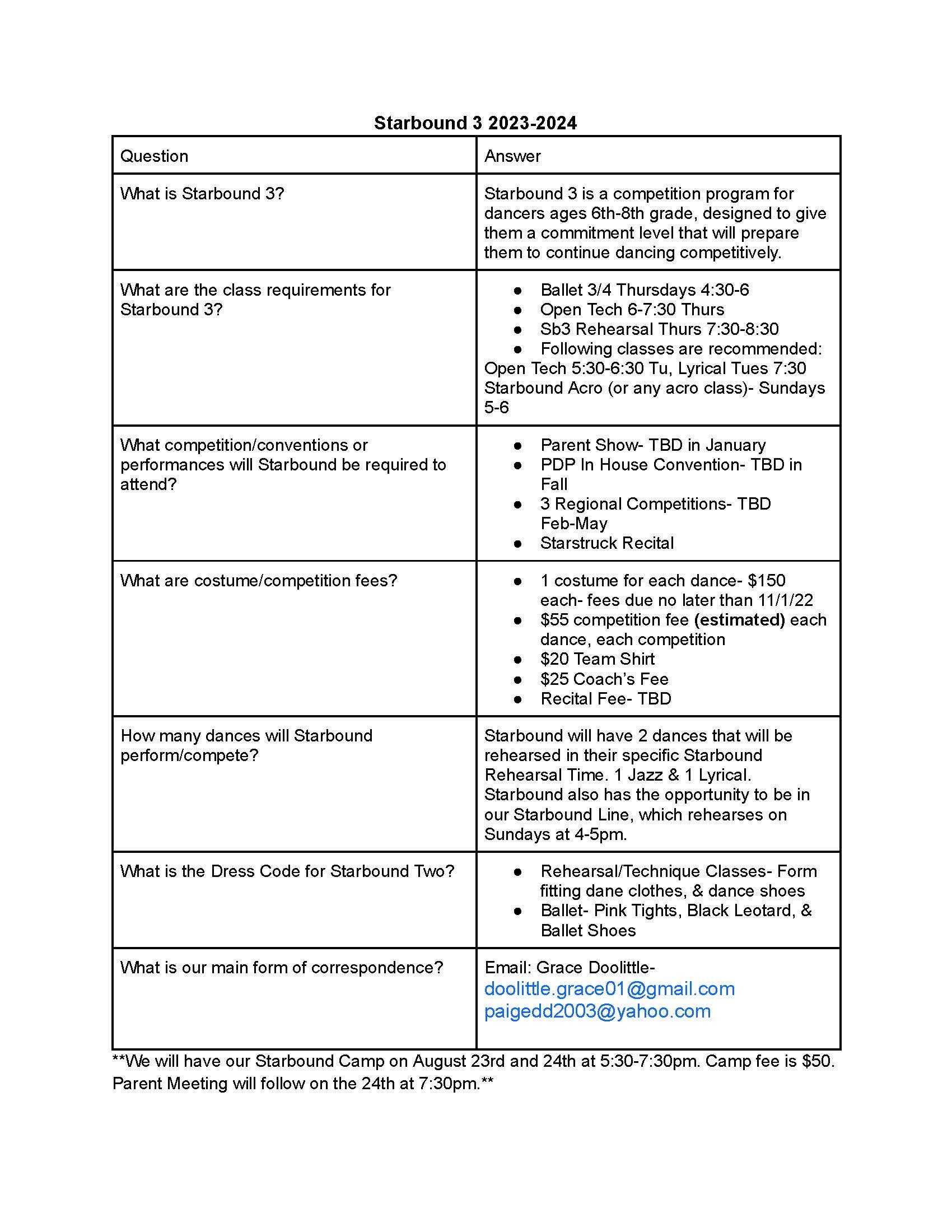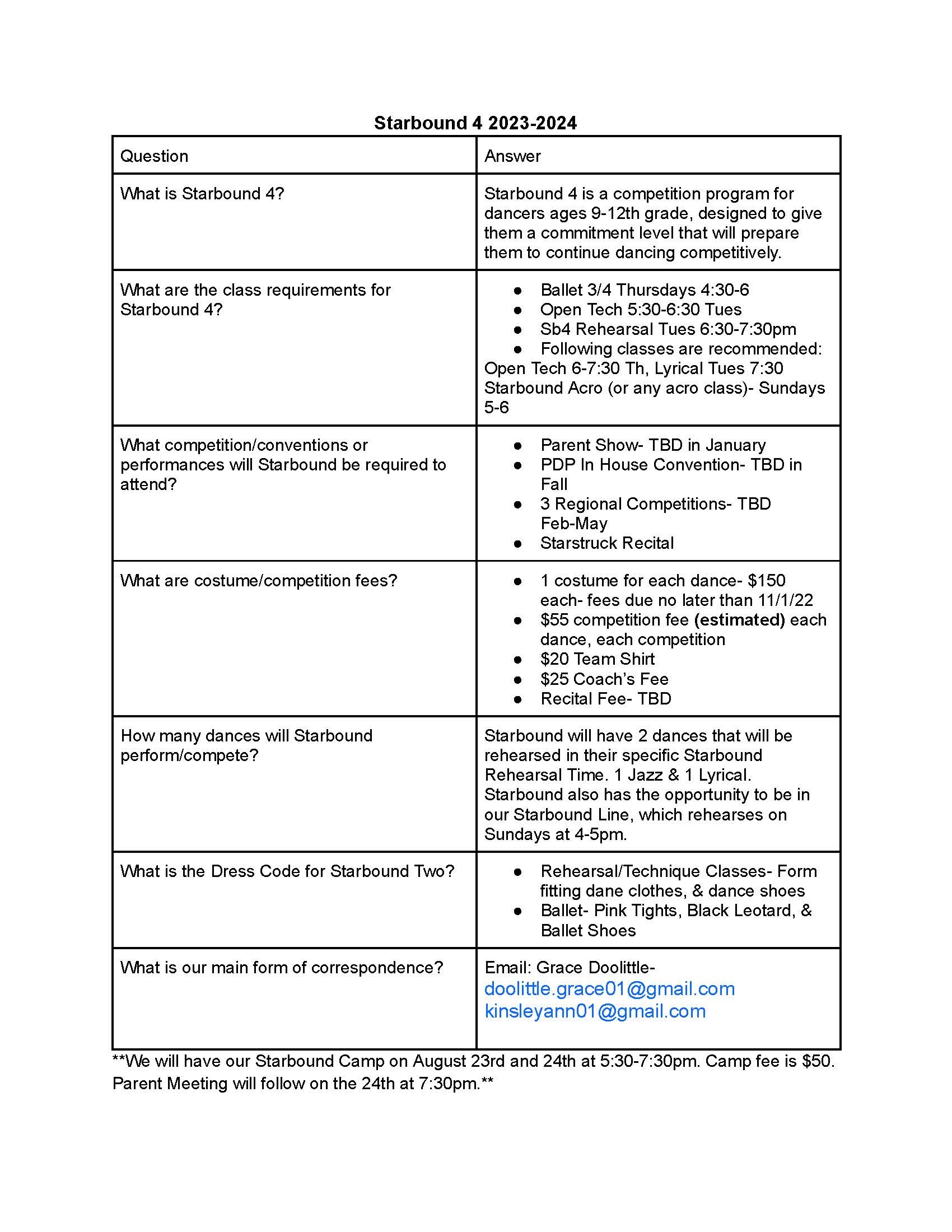 PLEASE TAP BELOW FOR INFO ON BABY BOLTS & RISING STARS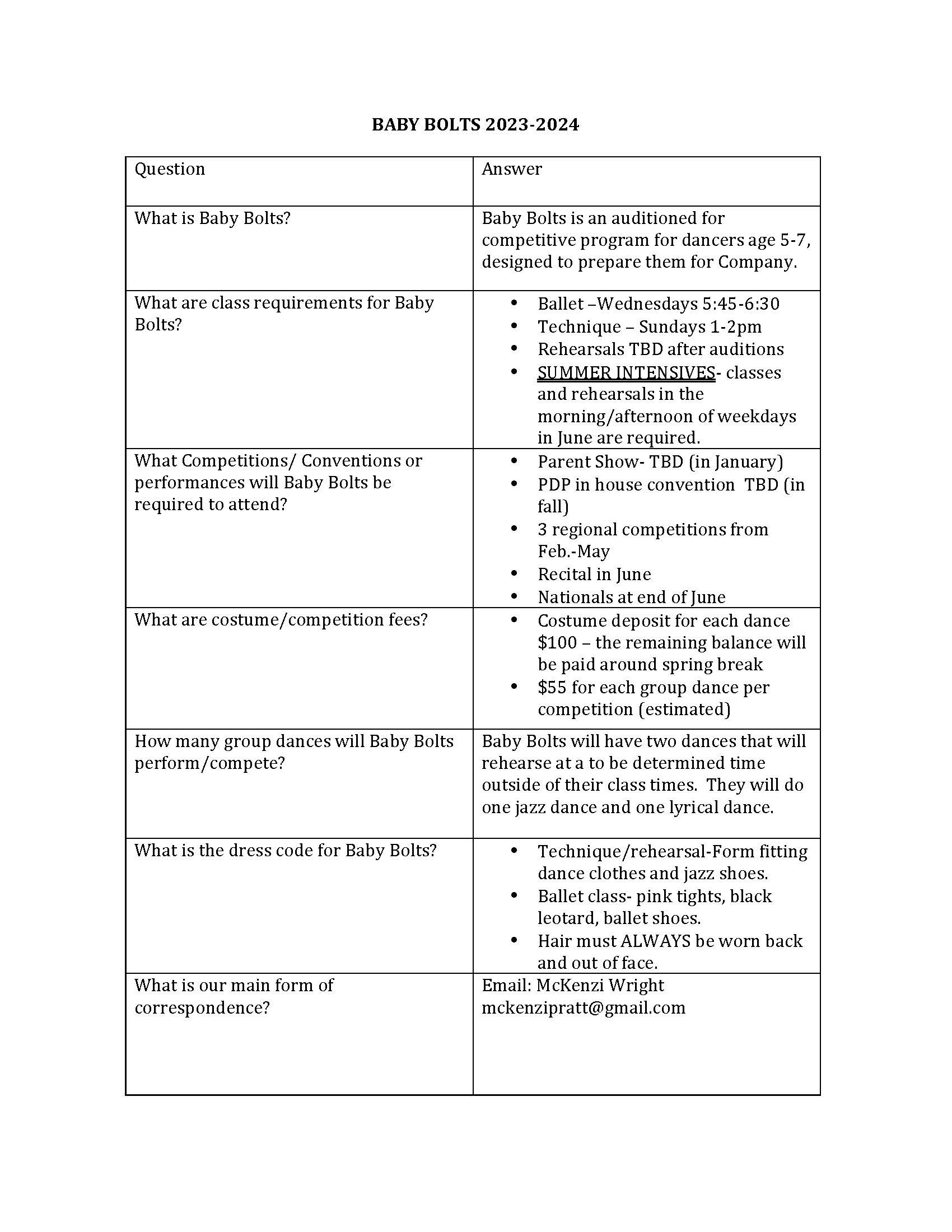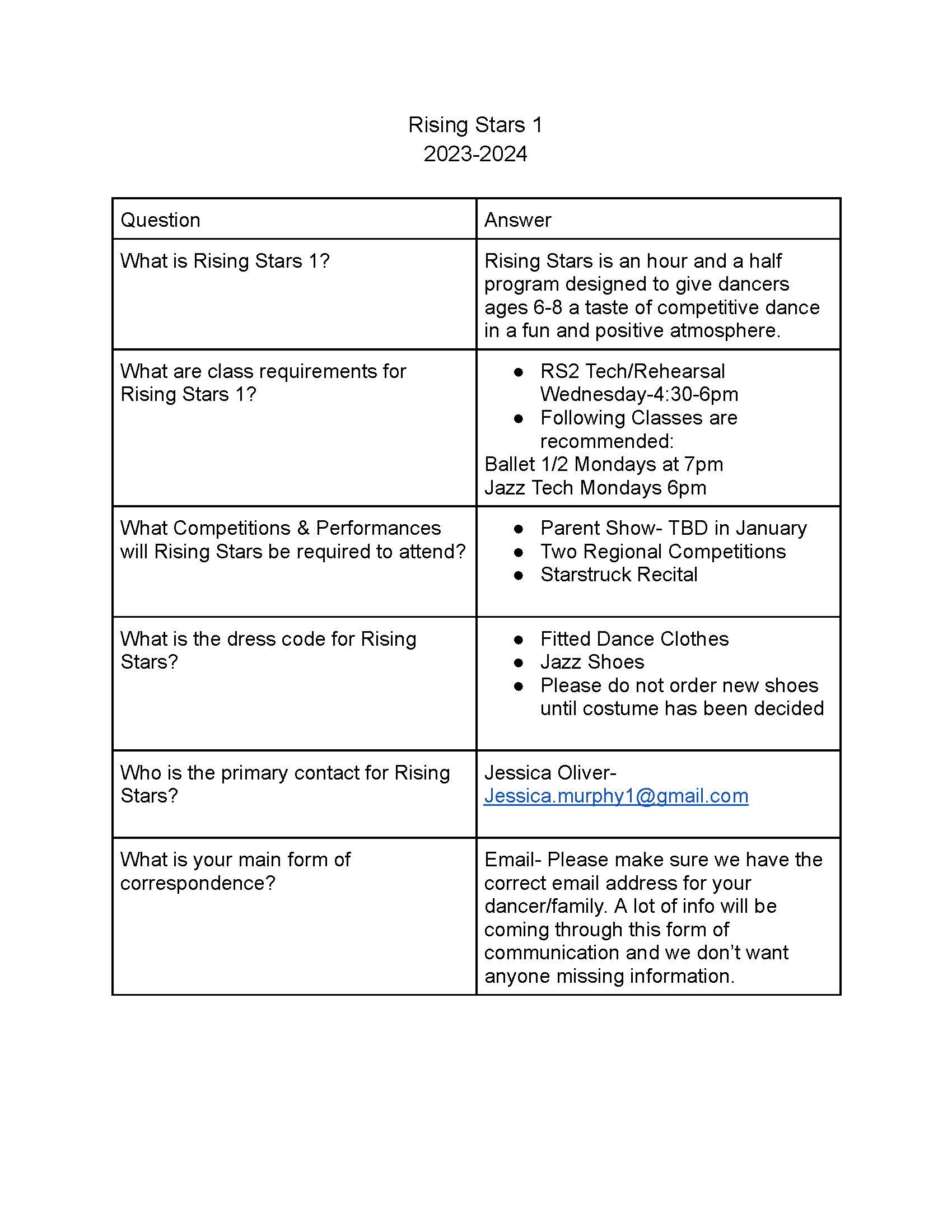 More Than Just A Dance Studio​

Starstruck is dedicated to dance education and giving its students a solid foundation in dance. We believe in teaching students the importance of self motivation, goal setting, and proper technique. We strive to teach students to take responsibility for their improvement and to work to their maximum potential. We believe a dance studio should be a friendly and safe place to grow as an artist. Students and parents are expected to have a positive attitude, to maintain a drama free learning environment. We believe dance should be fun! We want our students to gain great life skills by being a member of the Starstruck team. We believe that teachers should be educated in dance at the college level.


SPAC Dance Facility

Starstruck Performing Arts Center is located two blocks East of 85th and Quivira in Lenexa, Kansas. The state of the art facility is 14,000 square feet with six large classrooms that have raised wood floors covered with Marley Flooring. There is one smaller room used for Tiny Tots that make a total of seven dance studios for instruction.There is a newly remodeled waiting area at the facility and ample parking to accommodate students and parents. The studio is staffed from Monday through Thursday and on Saturday mornings.

The facility also contains two student lounges with a microwave, refrigerator and a study area for student use.


Stop by the studio for a tour!
READ MORE ABOUT OUR STAFF
Location
Starstruck Performing Arts Center​
11650 W 85th St
Overland Park, KS 66214